Welcome aboard Isabell!
This website contains stories from our voyages across the Baltic region, seeking adventure aboard our 31-foot Hallberg-Rassy Monsun sailboat Isabell. Climb aboard to share our voyages, get ideas on fitting out your sailboat, and tips on cruising under sail.
Open and read our logbook
In 2012 we added a listing with all known Monsun boats, the Monsun Registry which became a very popular theme, and you can find it below. Under the link pages you may find interesting facts and helpful hints about sailing in general or on a Monsun in particular. Since 2017 we also sponsor a special Monsun webforum for technical and social sharing by Monsun owners.

---
The Hallberg-Rassy 31 Monsun Registry
The registry now has 514 unique Monsuns in the database
List your Monsun by filling out this form
---

2020, Isabell is now 40 years! Isabell got a new engine in October 2018 for many more years of safe voyages. We installed a Beta Marine 30 that fits nicely in the Monsun engine bay. Powerful enough to stop the boat from full speed ahead to dead in the water at two boat lengths. Driving force to produce 5.5 knots speed in 30 knots headwinds. After a full season of sailing, still enormously pleased with this choice.
Sailing is great fun. The combination of relaxing, sail trimming, navigating remote places, and the beauty of getting somewhere without burning fuel gives a nice sense of fulfilment. The 5-knot average speed of a Monsun is a perfect way to sail and relax. It is also nice sharing a passion with those who have found theirs in similar boats.
Blue water sailing

What is it that makes us want to sail the blue water, out of sight from land? Freedom, space, starry skies at night, or just the sound and smell of the waves beating the hull of our boat at a steady rhythm? The beauty of it all is different to each individual. The challenge that blue water sailing provides creates a feeling of great individual satisfaction.
With Isabell stationed in the heart of the Baltic region we have sailed to many prime Baltic locations. For some useful information about sailing to the Baltic from the North Sea, and great tips about Baltic Sea visits, we recommend the following website in the UK: Kissen, the Baltic Cruise.
Our long-distance sailing trips
2020 summer season plans are to sail down the Baltic Sea to the danish islands, northern Germany, and across The Netherlands during a three months tour over the Baltic Sea, european canals and rivers, and the North Sea. The start is planned in the end of June 2020.
Open and view the logbook

The summer of 2017 we sailed down the Baltic Sea to Poland, by Gotland, Öland and Danish Bornholm. Sounds like fun, doesn't it? Here is the short story of our adventure: Read more...

The summer of 2015 we sailed Isabell from Stockholm to Gotland, over to Latvia (Pävilosta), and along the Latvian coast into and around the Gulf of Riga, north to Estonia, past the islands of Saaremaa, Muhu, and Hiiumaa, and back to Stockholm. 813 sea miles of exiting sailing adventure. Read more...

The summer of 2013 Isabell sailed south to Bornholm (DK) and Christiansoe (DK), and back to Stockholm, sailing through the amazing archipelago along the Swedish eastern coast. When back in Stockholm we had experienced a sailing adventure along 756 nautical miles of wind and salty water.

The summer of 2012 Isabell sailed north, all the way around the Bay of Bothnia, 1220 nautical miles of cruising adventure. We sailed via the islands of Åland to the towns Vaasa and Kemi in Finland. Then on to Haparanda, Northern Sweden, just south of the Eurasian Arctic Circle, at 65°N 24°E. From there we sailed back to Stockholm, following the Swedish coast for 29 days. see slideshow
Find some Monsun information in Swedish by following the Swedish link at the top of this page. Here you will find downloadable copies of the original Swedish Monsun Newsletters from the 1970´s and 1980´s. Enjoy!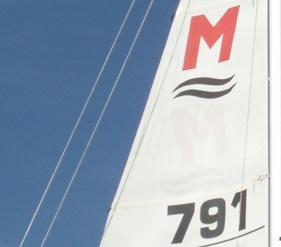 This website contains a listing of all known Hallberg Rassy 31 Monsun boats; the Monsun Registry. Make sure you announce your Monsun, and help find the missing ones
Leave a comment in our guestbook
You can also leave comments in the logbook for each message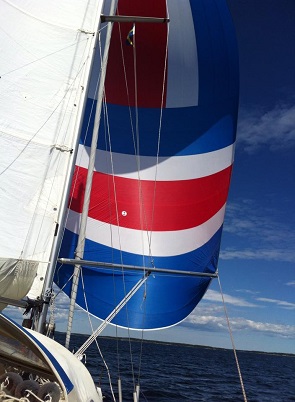 Some Monsun facts
Did you know that Monsun has its own page on Facebook? Check it out! Search for Hallberg Rassy Monsun.
Many Monsun owners are so pleased with their vessel, that the average ownership lasts well over 20 years? These are some of the facts about this amazing little boat.