Deutsch
Nederlands
Svenska
English
Español
Français
Das HR 31 Monsun Botenregister
Die Schiffe sind sortiert in steigendem Baunummer (Alte in blau). Wenn Sie Information aktualisieren möchten, bitte schicken Sie uns eine Mail an captain@sailingisabell.nl.
Fügen Sie Ihr Monsun der Liste hinzu, indem Sie diese Form ergänzen.
Einige Boote sind mehrmals verzeichnet. In diesem Fall werden Boote im chronologischen Auftrag des Zusatzes zur Liste verzeichnet und stellen die Geschichte des Bootes bildlich dar.
Das Hallberg Rassy 31 Monsun Register
Monsun Baunummer
Bootsname
Heimathafen
Staat
712
Suionica
Marina di Aquileia
Germany
715
Thorfinn
Den Osse
The Netherlands
716
Thalia
Uitgeest
The Netherlands
719
Joyeuse
Romanshorn
Switzerland
720
Johanna
Lelystad
The Netherlands
720
Johanna
Makkum
The Netherlands
721
Vita Frun
Enskede
Sweden
721
Vita Frun
Helsinki
Finland
723
Asgard II
Zaanstad
The Netherlands
724
Splash
North Shields
United Kingdom
725
SVENTANI
Heiligenhafen
Germany
726
Brinetje
Travemunde
Germany
727
Lucca
Mörrum
Sweden
727
Lucca
Limhamn
Sweden
729
Kristina
Kungshamn
Sweden
731
Lollo
Norderney
Germany
731
Lolo
Hindeloopen, The Netherlands
Germany
731
Blablu
Hindeloopen, The Netherlands
Germany
733
Mosun
Lubeck
Germany
734
yoyo
Basel
Switzerland
734
Yoyo
C.I.Y.S. Cook Islands
Cook Islands
735
Smilla
Neustadt in Holstein
Germany
738
Simple meins
Duisburg
Germany
740
CONCORDIA
Orford
United Kingdom
742
DINA
Lynæs
Denmark
743
Ane II
København
Denmark
746
Carpe Diem
Kerteminde
Denmark
748
Libris
Vårgårda
Sweden
748
Libris
Limhamn
Sweden
756
Mary Read
Düsseldorf
Germany
761
Gladius
Limhamn
Sweden
764
Pooh
Revierhavnen, Oslo
Norway
768
Companheiro
Södertälje
Sweden
769
TONIC
Club Nautico de los Nietos
Spain
773
Pamela
Ytterby
Sweden
775
Kvast-Hilda
Vaxholm
Sweden
775
Serenity
Gottskär
Sweden
776
Pacific
Alingsås
Sweden
776
Pacific Feeling
Lysekil
Sweden
777
Lenya
Malahide
Ireland
778
Athesa
San Rafael, California
USA
779
Amentia
Stockholm
Sweden
782
Luigia
Rome
Italy
785
Kampaj
Ronneby
Sweden
786
Viktoria
Myggenäs
Sweden
787
Svanvit
Rockneby
Sweden
788
Pernilla
Bohus-Björka
Sweden
790
Vindrufs af bars
Barsebäck
Sweden
790
Vindros
Pataholm
Sweden
791
Isabell
Sundbyberg, Sweden
The Netherlands
791
Isabell
Stockholm, Sweden
The Netherlands
793
Elmarin
Stavoren
The Netherlands
794
Nixe
Cheyres
Switzerland
796
Sarastro
Romanshorn
Switzerland
797
Vindaloo
Mossholmen
Sweden
800
Karibu
Bergen
Norway
803
KEINVOR
Le Havre
France
806
Sangye Sa
Simrishamn
Sweden
807
Polaris
Neustadt in Holstein
Germany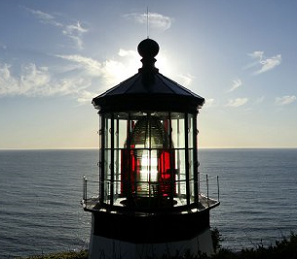 Wir suchen die anderen Monsun Schiffe, wo sind Sie?
Schreibe uns eine Mail auf boot@sailingisabell.nl

Kurt Björklunds (1921-2006) Monsun Golden Lady im Råå Muzeum im Helsingborg nach das Sie drei mal Erde omseilt hatte